When Tessa was born, they had so many cool items for babies that I didn't think it could get any better. I was wrong. Now, there are loads of neat things that I want for this baby, and I don't know how I'm going to afford all of them. I guess I'm just going to have to pick one or two of my favorites and go from there.
The first item I want is the Fisher Price Soothing Motions Glider. It is the coolest thing ever. It serves as a bassinet, along with a bouncer and a swing. If this baby is colicy like "T" was, I'm going to need it. Here's a pic.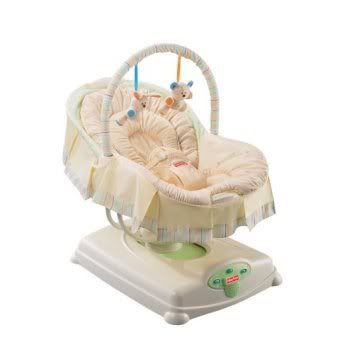 The next item I definitely will not be getting. I can't afford it, not when it's about $300 or more and when the baby will only be using it for a month or two. However, if I were to win the lottery between now and December, this is an item I would be purchasing.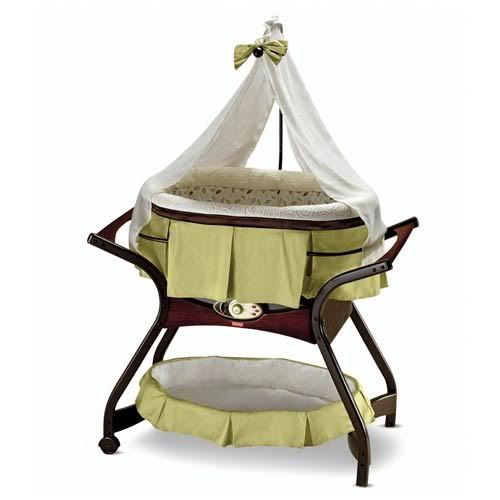 We are definitely getting this as our travel system. It's the Graco Winnie the Pooh Spree one. I love Winnie the Pooh and should have done it for "T" but decided not to. Anyway, this isn't priced too bad, and I know we will get a lot of use out of it.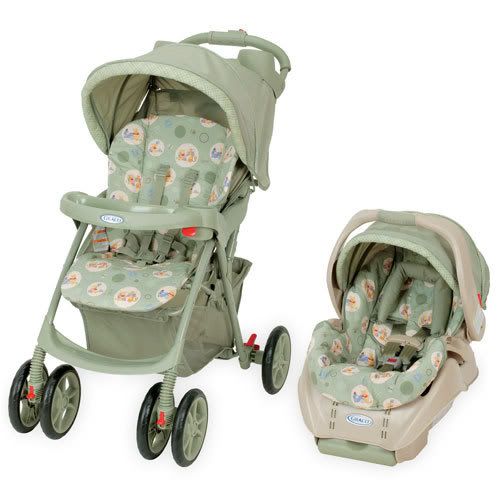 I don't know if I could "B" to agree to this, but I love this Amby Baby Motion Bed. It's like a hammock for the baby. I just think it's cool.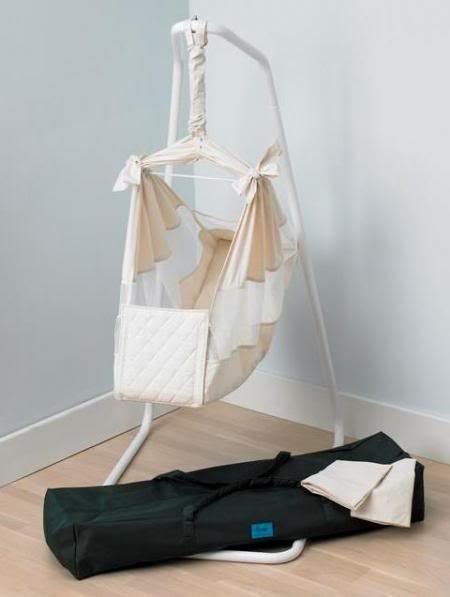 I'm even more amazed at the selection of exersaucers and play stations now. I thought they were cool when Tessa was a baby, but these are really neat. It's hard to pick a favorite, but I really like the Baby Einstein Discover and Play Activity Center. I may change my mind between now and December.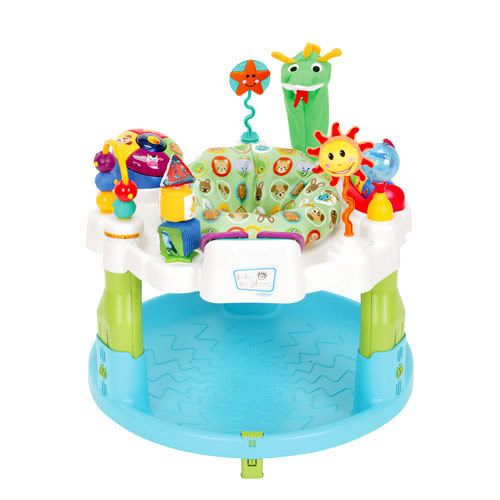 I may do this again as I discover more products that I love.