We got back from our vacation on Thursday. We had a great time. It was really nice getting away, but it was also nice to come back home.
Our first day there, we went to the Rainforest Adventure Zoo. The inside of it was really cool, and we got to see a lot of neat animals. However, they promised an Aussie Walk-About, which was not very good at all. It only had one kangeroo, some Australian Dwarf Goats, an emu, some tortoises and birds. I was expecting more from what the Web site said. Overall, it was totally worth the money, so if you are going to be in the Gatlinburg/Pigeon Forge area, go for it. For the three of us, it was only $25 after a $2 off per person coupon. Here are a few pictures.
Tessa wasn't scared of the snakes, but she was scared of the crocodiles.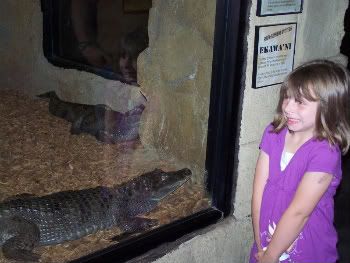 Brian made friends with the cockatoos.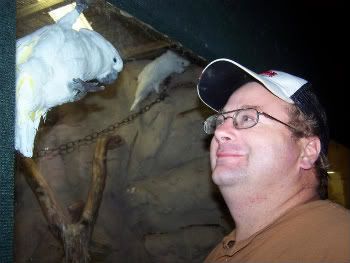 We next went to the Ripley's Aquarium, which is also totally worth the movie. Tessa had a blast, and we went through it twice.
Tessa posed as a diver.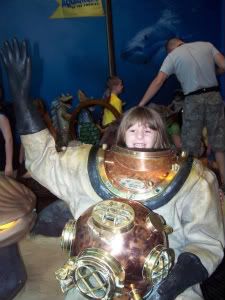 The sawfish were the coolest fish ever.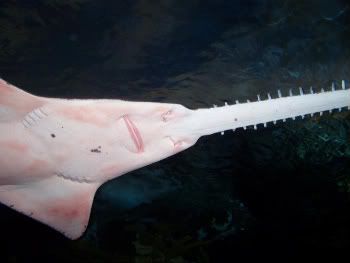 The best part of the trip was also the cheapest part. We drove over to Cherokee, N.C., and visited the shops and saw some Cherokee dancers. They shared a little of their history and culture with us. Tessa got to dance with them and even had her face painted. If you go to Gatlinburg, driving to Cherokee is a must.
Here's Tessa doing one of the dances.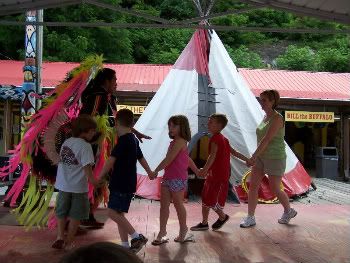 She loved getting her face painted.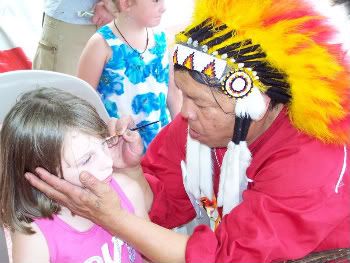 Here is the finished product.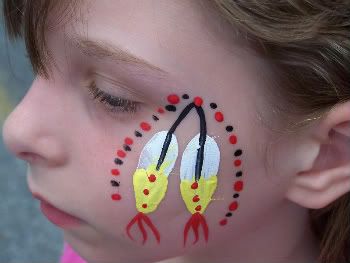 It was a great vacation overall. It didn't rain until our last night there. Every day was sunny and clear and not too hot. We didn't walk around Gatlinburg too much because I was really afraid of overdoing it, but it's mostly shops, so I'm kind of glad we didn't.